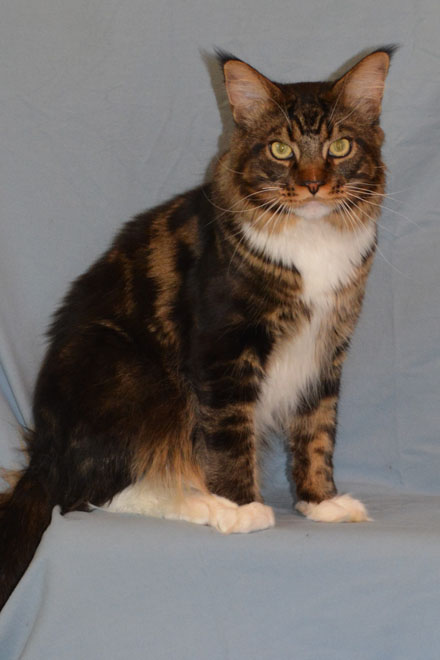 Triller has huge upright ears with long lynx tips, a massive head with a strong muzzle and a gentle curve to his profile. He has great conformation, strong boning, a bulky body and nice, straight hind legs.
He has an easy-going, pleasant personality and as his name suggests, he's a very talkative boy, making that wonderful "trill" that some, but not all, Maine Coons do.
Triller was the 11th Best Longhair Cat in 2017 and is a TICA Champion.