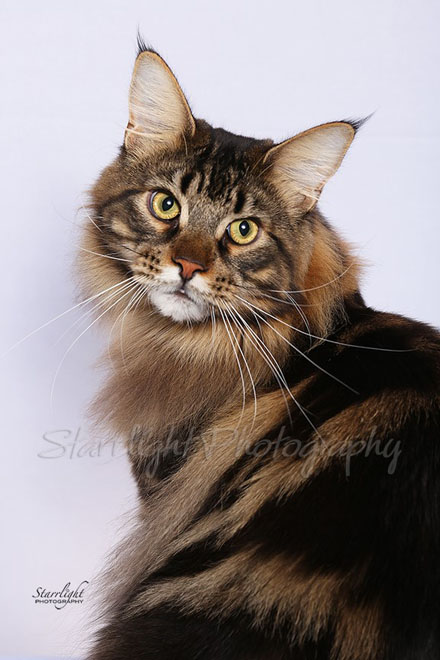 Talisman is one year old in the picture at left. He is a Supreme Grand Champion and a Regional Winner.
A brown classic tabby male, "Tallie" has a lovely head with a strong muzzle, deep chin, gently curved profile and ears set well on his head. He has a long body with heavy boning and good size.
In 2018 Talisman was the 4th BEST CAT and the 10th BEST KITTEN in the Mid-Pacific Region.
Most important, Talisman has an easygoing, affectionate personality.
In the picture at right, Tallie is six months old. Already he has a beautiful head, heavy boning, eyes large and nicely-shaped, ears set well on the head, a smoothly-scooped profile and deep strong chin.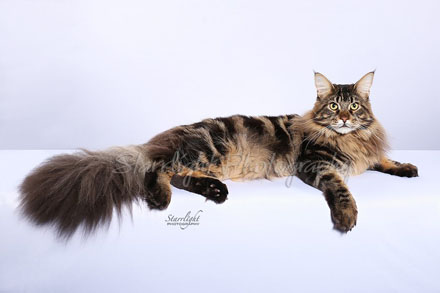 Talisman. pictured at left, is one year old.