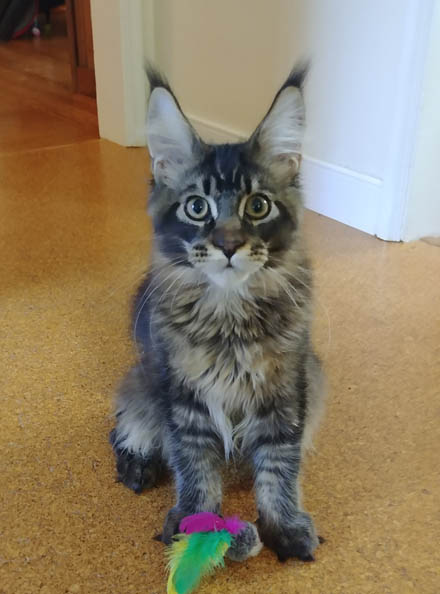 Emmett was born June 29th. Pictured at left, he is four months old. He now lives with his family in Reno.
Emmett trills "hello" when you say hi and he runs up to visit, follows us around, and greets us at the door, He likes to be next tp is when we're sitting down, and to watch what we're doing. He sleeps next to us and gives us kisses,
This is a show quality kitten. Fabulous ears, large and set perfectly on his head. His eyes are the correct size and shape. His profile is smooth and gently curved. His forehead is slightly rounded. He has a beautiful, three-part muzzle, long and square. (Sometimes a longer muzzle becomes pointed), and his chin is strong and deep. From the side it is twp-thirds top, one-third lower.
His beautiful head is from his mother, Marquesa, and his dense, heavy body and strong boning from his father, Triller.
Emmett now lives with his family who understand cats very well, who love him for who he is, not who they want him to be.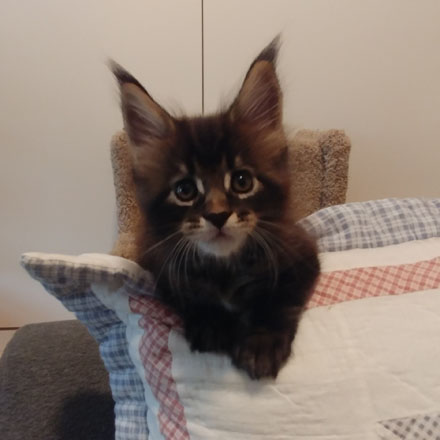 In the picture at right, Emmett is seven weeks old.